Recovering Seized Assets in Forfeiture Matters for New Jersey Clients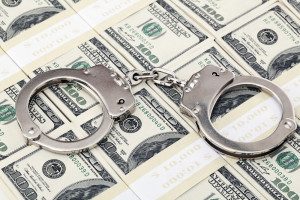 We advise clients as Asset Forfeiture Lawyers that assets may be seized for several reasons. According to Federal and New Jersey State Laws, assets may be seized if:
The assets were used to facilitate the commission of a crime.
The assets were the proceeds of a crime.
The assets have been purchased with the proceeds of a crime.
Many assets fall into these three categories. A car may be seized, for example, because it was used to assist someone in the commission of a crime. Money or other property used to purchase contraband such as illegal narcotics can be seized. Finally, property may be seized because prosecutors believe they can prove it was bought with money earned from the sale of narcotics.
Asset forfeiture occurs in white collar crimes as well. Defendants often have their assets seized because prosecutors allege that the assets were bought with proceeds of an illegal business enterprise. It may be alleged Medicare fraud, for example, or a check-cashing scheme. Asset forfeiture also occurs in insurance fraud cases with or without alleged arson or alleged homicide. It is extremely important to have our Asset Forfeiture Lawyers in your court.
Handling Asset Forfeiture Matters in New Jersey
At the Law Office of Sara Sencer McArdle, LLC, we represent people in a broad spectrum of criminal matters. Many of our clients have faced asset forfeiture in addition to criminal charges. While they face charges in criminal court — charges such as murder, drug trafficking or racketeering — they also face civil forfeiture actions against their assets.
Our attorneys vigorously defend both criminal and civil matters for our clients. We protect our clients' rights and their interests in property.
Contact Our Morris County Asset Forfeiture Lawyers
Call us at (973) 366-5244 or simply complete our online contact form to arrange a free initial consultation. We urge you to contact us as soon as possible because the government places strict time limits on asset forfeiture cases. Failure to take action within those limits may waive your right to contest the forfeiture of your assets.
Our attorney Kevin McArdle has years of experience with forfeiture matters as he served as the Director of the Forfeiture Unit in Essex County. Read more about him on our website.