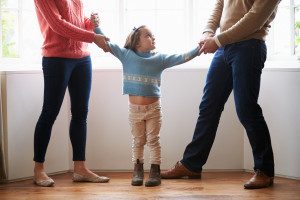 If you are going through a divorce in New Jersey, you probably have many concerns about child custody and visitation. You want to limit the emotional turmoil your child will experience and build a solid foundation for their future.
At the Law Office of Sara Sencer McArdle, LLC, our lawyers have significant experience handling any conflicts with child custody and visitation. We will represent you and ensure the best interests of your children are met. Our experienced and caring lawyers will fight for your family.
Involved in a Child Custody or Parenting Time Dispute?
Parents will do everything they can to ensure their children are cared for, happy, and healthy. When a parent is experiencing a divorce, he or she may have worries regarding child custody, visitation agreements, or child relocation law. One party may have deep disagreements with the other party about who is best fit to serve as the primary custodial parent. Some issues can compromise a parent's opportunity to spend time with his or her children — even through visitation. We have extensive experience protecting the rights of clients dealing with:
Excessive Alcohol and/or Drug Use
"Less than Fit or Unfit" Parents
Dedicated Morris County Child Custody Lawyers
Our Child Custody Lawyers provide vigorous legal advocacy to people who are experiencing child custody and visitation conflicts. Whether you are seeking full custody or prefer to be the noncustodial parent, our attorneys will help you ensure the best interests of the children remain the primary concern.
Families With Special Needs Children
Our Morris County Child Custody Lawyers will also represent you if you have a special needs child. Once we understand your concerns and needs, our we work with you to create a plan. Then we will work with the other party to ensure the best possible care is provided to your child, now and in the future.
To learn more about child custody and visitation in New Jersey, contact us at (973) 366-5244 and talk with one of our experienced attorneys.