Northern New Jersey Family Law and Criminal Defense Attorney Sara Sencer McArdle
After graduating from law school in 1979,  Sara Sencer McArdle worked for the Essex County prosecutor's office. She worked there for more than 20 years, 10 as head of the child abuse division. In 2002, Sara moved into private practice. On June 1, 2005, she established her own family law and criminal defense practice.
She has been continuously certified as a criminal trial attorney by the New Jersey Supreme Court since 1983 and provides a full line of family and criminal law services in matters such as child support, child custody, modification of existing court orders, felony defense and representation in Superior Court.
You may call the office at (973) 366-5244 to schedule a confidential consultation with Sara Sencer McArdle. You may also complete our online contact form.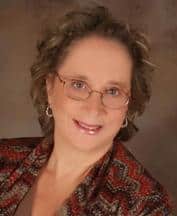 Location: Parsippany, New Jersey
Phone: (973) 366-5244
Fax: (973) 366-2441
Criminal Defense, Divorce and Family Law Lawyer
Sara Sencer McArdle graduated from law school in 1979. She worked as an Assistant Prosecutor for the Essex County Prosecutor's Office for 22 years. While there, she spent a decade working as the head of the child abuse division. In 2002, after more than 22 years of dedicated service, she moved into private practice and opened her own firm in 2005. Sara is certified by the Supreme Court of New Jersey as a Criminal Trial Attorney. She has handled over 100 jury trials and 50 bench trials in her career. That experience enables Sara to help you to feel at ease with the challenges of the courtroom if you must go to trial.
Sara's family law practice includes cases involving divorce, child custody, child support, and domestic violence. Her criminal practice includes DWI/DUI, traffic violations, municipal court issues, and juvenile crime issues. She also handles real estate transactions and wills.
Sara's priority is her clients. She works closely with you to allow you to make a well-informed decision and have realistic expectations of the potential outcomes of your legal issues.
At the Law Firm of Sara Sencer McArdle, we represent clients in municipal and criminal courts throughout the state of New Jersey. Contact our office today. Initial consultation is free for most matters.
Areas of Practice
Traffic Violations
Real Estate Law
Civil Litigation
State and Federal Law
Employment
Tort Litigation
Matrimonial
Bar Admissions
New Jersey, 1979
U.S. District Court District of New Jersey, 1979
Past Employment Positions
Essex County Prosecutor's Office, Newark, New Jersey, September 2, 1980 – November 30, 2002
Child Abuse Unit, Director, November 1, 1999 – November 30, 2002
Child Abuse Unit, Director, November 1, 1984 – October 22, 1990
Appellate Section, 1980 – 1981
Appellate Section, 1991 – 1995
Hon. Fred C. Galda, Law Clerk, 1979 – 1980
Public Defender's Office, 1977 – 1979
Edith A. Bogert School, Upper Saddle River, New Jersey, Teacher, 1971 – 1974
The American School, Guadalajara, Mexico, Teacher, 1974 – 1976
The North American Mexican Cultural Institute, Guadalajara, Mexico, Teacher
Law Offices Edward J. Bilinkas, Esq., 2002 – 2005
Professional Associations and Memberships
New Jersey State Bar Association, Criminal Division
New Jersey State Bar Association, Family Division
New Jersey Association of Criminal Defense Lawyers
Morris County Bar Association, Family Division
Education
University of Toledo College of Law, Toledo, Ohio
J.D. – 1979
Honors: Top 14% of the Class: 21st of 160 Graduates
Honors: Winner of the David Pugh Award
Honors: Student Government
Temple University, Philadelphia, Pennsylvania
B.S. Major: Elementary Education
Certified Legal Specialties
Certified Criminal Trial Attorney
Criminal Attorney, New Jersey, 1984
Criminal Attorney, New Jersey, 1991
Criminal Attorney, New Jersey, 1999
Classes/Seminars
Lecturer, Skills & Methods, Institute of Continuing Legal Education, 1990 – Present
Lecturer, Child Abuse, Gambling, Search and Seizure, and Introduction to the Criminal Laws of New Jersey, New Jersey Attorney General Prosecutor's, 1990 – 2002
Honors and Awards
Division of Youth and Family Service Award, 1986
Wynona Lipman Child Advocacy Center Award, 2002
Nominated for Super Lawyers 2012