Indictable Offense in New Jersey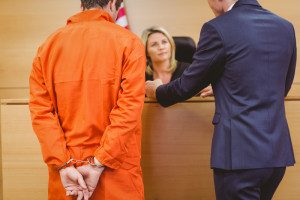 Our Morris County Superior Court Lawyers represent people accused of offenses in Superior Court throughout the State of New Jersey. Many of these charges are more serious than those faced by defendants in Municipal Court. That is why it is critical for Superior Court defendants to have our experienced and knowledgeable lawyers on their side.
Many of the lawyers at the Law Office of Sara Sencer McArdle, LLC, have spent decades as prosecutors. Our attorneys now use the experience and knowledge gained as prosecutors to protect the rights of people accused of serious crimes.
Our attorneys handle a broad spectrum of Superior Court cases, including the ones listed below:
Money laundering
Racketeering
Homicide
Fraud
Drug offenses
Early Action Is Best
If you have been arrested, then charged with a complaint, it may take months before you are formally indicted. But you shouldn't wait months to talk with us. The best way to protect yourself is to hire one of our lawyers the moment you think you may be in trouble.
We can take quick and effective action on your behalf — often talking to prosecutors about the matter before formal charges are filed. While this does not prevent charges from being filed in every matter, we may be able to help you achieve more favorable results than you would have achieved by ignoring the matter.
Contact our Morris County Superior Court Lawyers
Call our office at (973) 366-5244 or simply complete our online contact form for a free initial consultation. We urge you to contact us as soon as possible. We will fight for you!