New Jersey Lawyers Providing Juvenile Crimes Defense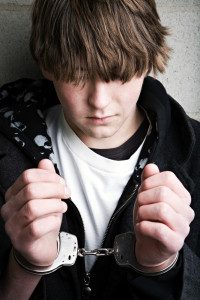 Children and teenagers do not always make the best choices in life. Whether influenced by friends or through their own lack of good judgment, they may commit illegal acts. Without our aggressive Morris County juvenile defense lawyers, their futures could be negatively impacted by these poor decisions.
At the Law Office of Sara Sencer McArdle, LLC, our lawyers understand how the juvenile justice system can impact child's future. Our attorneys take the defense of your child very seriously. Contact our office to arrange a free initial consultation with our attorneys. If circumstances prevent you from visiting our office, we can come to you.
Morris County Juvenile Defense Lawyers Who Understand
Sara Sencer McArdle and her associates understand children and how problems can happen. Prior to entering private practice, Sara served as the director of the child abuse unit at the Essex County prosecutor's office. She spent a year and a half working strictly in juvenile law. Sara and the other lawyers in the firm provide experienced criminal defense to people under the age of 18 who have been accused of crimes including:
Traffic offenses
Underage drinking and DUI
Marijuana and simple drug possession
Assault and threat crimes
Theft crimes including shoplifting and car theft
Disorderly conduct
Truancy
Juvenile Defense Lawyers You Can Count On
As your child's legal representative, it is our goal to have the charges dropped, greatly reduced, or have a constructive form of consequence ordered. Contact us at (973) 366-5244 to speak with our attorneys who can help you and your child.