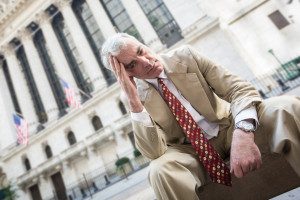 Many people who find themselves under investigation for a white collar crime are not who we would typically picture as the common "criminal." They are often professionals, business owners, or corporate executives. Money presents a strong temptation. Successful people from all walks of life fall victim to the financial enticement of committing a white collar crime.
At the Law Office of Sara Sencer McArdle, LLC, our Morris County white collar crime lawyers defend the rights of those under investigation for, or charged with committing a white collar crime. With more than 30 years of experience as both a former prosecutor and criminal defense lawyer, Sara McArdle and her associates understand what is at stake in your case and how to limit the impact on your life.
As soon as you discover you are being investigated for a white collar crime, or as soon as possible if you have already been charged, contact us to arrange a free initial consultation. If circumstances prevent you from visiting our office, we can come to you.
Safeguarding Your Rights and Liberties
If charges have not been filed, it is our goal to stop this from taking place. If you have already faced arrest, it is not too late to employ our aggressive lawyers to protect yourself against:
Embezzlement
Credit Card Fraud
Mail Fraud
Check Fraud
Real Estate Fraud
Morris County White Collar Crime Lawyers Committed to Protecting You
Defending against white collar crime cases is complex. The government has nearly unlimited prosecution resources at their disposal. Mounting a successful defense takes strategic thinking and a strong knowledge of the white collar crime laws. Having handled these cases from both sides of the table, our attorneys know how to protect you and your interests.
Contact us at (973) 366-5244 to speak with our experienced lawyers who can help you.