Attorneys Defending Homicide and Manslaughter Charges in New Jersey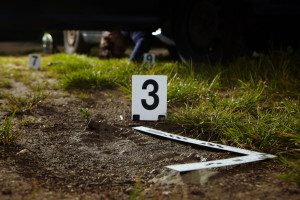 If you are facing homicide charges, you probably are already aware that a conviction can be life-changing event. The homicide lawyers at the Law Office of Sara Sencer McArdle, LLC, take murder charges just as seriously as you do. Our Morris County Homicide Lawyers know what is at stake. You can count on a well thought out and aggressive criminal defense for your case designed by our homicide Lawyers.
At the Law Office of Sara Sencer McArdle, LLC, our honicide lawyers spend hundreds of hours reviewing every detail of your homicide case. Our lawyers implement strategies based on experienced analysis as former prosecutors. Our attorneys know what strategies work. We know the prosecutors and know how to negotiate reasonable plea agreements in cases that are not likely to go well at trial. Our attorneys have a strong track record of success in New Jersey homicide cases.
Expert Opinions Make or Break Homicide Cases
Verdicts in homicide cases often come down to expert testimony. To be successful, we work with many different experts. These experts include forensic pathologists, accident reconstructionists, and engineers. The experts we hire may be used to visit the scene of a fatal car accident. They may be used calculate the angles of a ricocheting bullet or to trace blood found at a crime scene.
We advise our clients that expert testimony for the defense differs significantly from the prosecution's testimony and evidence. Doubt is key to winning your homicide case. That's why it is extremely important to hire us. In New Jersey, prosecutors must prove every element of a crime beyond a reasonable doubt, which is why you need us to fight for you!
Contact our Experienced Morris County Homicide Lawyers
Call our office at (973) 366-5244 or simply complete our online contact form for a free initial consultation. We urge you to contact us as soon as possible when the charges are serious. Taking quick action allows us to pursue options that may resolve the matter quickly and effectively. We will fight for you and your family.