Fighting Racketeering Charges in New Jersey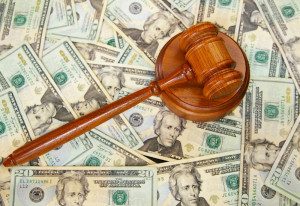 We advise clients as Morris County Racketeering lawyers that racketeering occurs any time one person works with another person in an ongoing criminal enterprise.
At the New Jersey Law Office of Sara Sencer McArdle, LLC, our attorneys defend people facing racketeering charges in New Jersey Courts. Our lawyers know the procedures, laws and legal issues that are important to proving these cases. This allows our lawyers to conduct accurate and in-depth case analysis for defendants and to pursue successful criminal defenses on their behalf.
Quick Action Is Key in Racketeering Cases
Defendants face many serious consequences in racketeering cases. It is often possible for our experienced attorneys to negotiate a favorable plea deal, but the key is to act quickly so we can protect your rights from the very beginning.
We will take the time to talk with you in a free initial consultation and explain laws that apply in your case.
Morris County Racketeering Lawyers
Call our office at (973) 366-5244 or simply complete our online contact form. We urge you to contact our us as soon as possible — even if you are not sure whether legal action may be possible. Taking quick action allows our attorneys to pursue options that may resolve the matter quickly and effectively.