Experienced Divorce Attorneys
Divorce is seldom easy. The end of a marriage often involves significant emotional stress. The attorneys at the Law Office of Sara Sencer McArdle, LLC, provide their clients with a practical approach to reaching a  settlement agreement that meets their outcome goals.
Located in New Jersey, our attorneys represent both civilians and military personnel seeking a divorce in New Jersey. Our lawyers will explain your rights and responsibilities under the law. Contact us at 973-366-5244 to arrange a free initial consultation.
Protecting Your Rights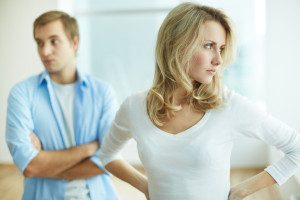 There are many issues that must be addressed as you prepare for your divorce. These issues can become more complex in long-term marriages, where couples have children and significant assets. Our attorneys work hard to relieve your stress and guide through the process:
Property division: In New Jersey, property, assets and debt undergo equitable distribution. Marital property will be divided fairly in the final divorce decree. Our attorneys can protect your rights and ensure the division takes into account your contribution to the marital estate.
Spousal Support or Alimony: Whether you will be paying or receiving Alimony, our lawyers can help ensure the amount is fair and in your best interest.
Child Custody: This is also known as parenting time in New Jersey. Child custody arrangements are important to all parents and children alike. Sara and Kevin McArdle are experienced in handling conflicts with child custody.
Child Support: Child Support Payments are based upon statutory guidelines. However, our office can help you handle modifications and enforcement.
Military Divorce Lawyers
If you are involved in a military divorce — whether you serve in the military or your spouse serves — there are special considerations regarding retirement benefits. Our attorneys provide knowledgeable legal help to ensure your rights are protected, as pension benefits are considered.
Dedicated Morris County Lawyers
Are you interested in learning more about how our attorneys can help you with your divorce? Contact our office today at (973) 366-5244 to arrange a consultation. Our attorneys will fight for you and your family!