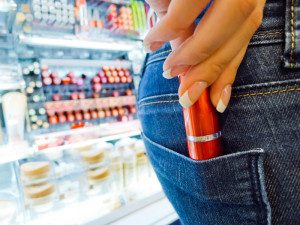 Shoplifters are rarely hardened criminals. They are usually just people who made an error in judgment or who were in the wrong place at the wrong time. At the Law Office of Sara Sencer McArdle, LLC, our lawyers understand this. We offer confidential, nonjudgmental and effective representation for people charged with shoplifting in New Jersey.
When we take your shoplifting case, our goal is to resolve it effectively and efficiently. This has become harder to do in recent years. While shoplifting was once negotiable as a minor offense, New Jersey Courts have made it more difficult to plea bargain all theft offenses. Your lawyer must prepare for trial and build a thorough criminal defense that attacks the elements of the prosecution's case. That's why it is important to contact our lawyers.
Consequences of a Shoplifting Conviction
People who are convicted of shoplifting face many different consequences. A shoplifting conviction can cause problems with immigration and citizenship proceedings.
To help our clients avoid the potentially harsh consequences of a shoplifting conviction, the Law Office of Sara Sencer McArdle, LLC, takes your defense very seriously. As former prosecutors, as well as experienced defense lawyers, our attorneys are often able to negotiate the charge down to a Petty Disorderly Persons Offense or obtain a verdict of not guilty. We will fight for you.
Contact our Experienced Shoplifting Lawyers
We urge you to take action today by scheduling a free and confidential consultation at no obligation. Contact us at (973) 366-5244 or simply complete our online contact form to speak with one of our caring attorneys.