Morris County Drug Offense Attorneys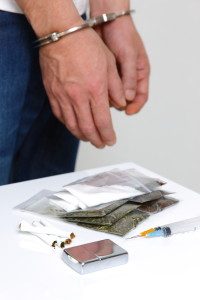 We Understand Your Fears
The consequences of conviction of a drug crime are severe — jail or prison time, fines, probation. The overall impact on your life could be even worse. A criminal record resulting from a drug crime can limit employment opportunities, affect housing options, or even interfere with the custody and access to your children.
Being charged with a drug crime, such as possession or distribution of narcotics, is quite serious. You cannot afford to risk your future over an accusation of drug possession with intent to sell, or another drug-related offense. Our Morris County drug crime lawyers can help you. Our goal is to achieve the best possible outcome for your case, allowing you to move forward with your life.
The lawyers at the Law Office of Sara Sencer McArdle, LLC are prepared to aggressively defend your rights and interests if you are accused of illegal possession or distribution of drugs.
Sara McArdle is certified by the Supreme Court of New Jersey as a criminal trial attorney. In addition, she spent a large part of her legal career prosecuting those accused of drug crime cases. Her knowledge and experience as a prosecutor lends itself greatly at the negotiating table when assisting those accused with drug possession or drug distribution today.
Contact our office at 973-366-5244 to arrange a free initial consultation. If circumstances prevent you from visiting our office, we can come to you.
Standing By Your Side
The criminal justice system is difficult. It may not be in your best interests to proceed without a trusted attorney by your side. You have rights and we know how to protect them.