Defending People Accused of Money Laundering
Money laundering laws have been expanded in recent years. These laws are broader than ever and more people are being charged with money laundering crimes and calling on the expertise of our attorneys at the Law Office of Sara McArdle.
The prosecutor will try to make a case that you tried to disburse, conceal, or hide the profits that a criminal organization allegedly made from their crimes. Our lawyers won't let them! If you are charged with drug dealing, we often advise clients that they may also face money laundering charges.
Dedicated Morris County Money Laundering Lawyers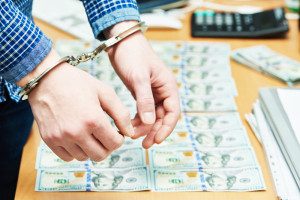 If you have been accused of money laundering or a related crime — like embezzlement, fraud or other monetary crimes involving an alleged attempt to conceal profits — it is critical that you contact an attorney. Working with the experienced attorneys at the Law Office of Sara Sencer McArdle is the best way to protect your rights. We use our years of experience to defend people accused of money laundering and other white collar crimes.
Protecting Your Property
At the Law Office of Sara Sencer McArdle, LLC, our attorneys handle criminal defense matters for our clients, and we also handle the related civil matters. Our attorneys work hard to protect our clients' cars, homes, high-end consumer goods and other property from forfeiture in money laundering cases.
Contact Our Office
Call our office at (973) 366-5244 or simply complete our online contact form. We urge you to contact us as soon as possible — even if you are not sure whether legal action may be possible. Taking quick action allows our attorneys to pursue options that may resolve the matter quickly and effectively.