Former Prosecutor Representing Defendants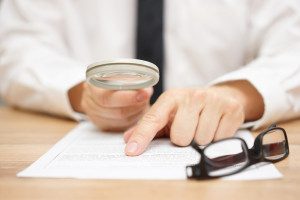 At the Law Office of Sara Sencer McArdle, LLC, our fraud lawyers represent people accused of many different types of fraud. As a former prosecutor, Sara McArdle is well-prepared to represent people facing fraud allegations. Our attorneys are dedicated to achieving the best possible results for their clients in these matters.
Mortgage Fraud Lawyer:  During the real estate boom and the mortgage crisis, many real estate professionals — investors, real estate brokers, title companies and appraisers — ran into trouble with investment properties. If you have been accused of mortgage fraud, our fraud can help.
Securities Fraud Lawyer:  Many investment losses are the result of the natural fluctuations of the United States Securities and Commodities Markets. However, many innocent brokers must defend themselves against allegations of insider trading, false reporting, conspiracy, and violations in reporting and record keeping. If you face these allegations, our attorneys can help.
Business Fraud Lawyer:  As fraud lawyers, we handle business fraud cases related to many different types of business. Our clients often face allegations of embezzlement, accounting fraud, bank and financial fraud, forgery, and insider trading. No matter what line of business or what the allegations, our attorneys can help.
Medicare and Medicaid Fraud Lawyer:  Health care is a complex industry heavily investigated and regulated by the federal government. If you have been accused of a crime — such as Medicare fraud, medical billing fraud, healthcare fraud, or Medicaid fraud — you need our experienced lawyers on your side.
Federal Tax Fraud Lawyer:   Unfortunately, any person who pays taxes in the United States can become a target of Internal Revenue Service investigations. If you are facing a tax fraud charge, we can help.
Our attorneys also represent clients facing charges of mail fraud, bank fraud, wire fraud, or credit card fraud.
It is common for people to learn of a fraud investigation before they are charged. This is often the best time to seek help. However, regardless of where you are in the legal process, it is best to have the Law Office of Sara Sencer McArdle on your side.
Contact Our Experienced Morris County Fraud Lawyers
Call our office at (973) 366-5244 or simply complete our online contact form to arrange a free initial consultation. We urge you to contact us as soon as possible. Taking quick action allows us to pursue options that may resolve the matter quickly and effectively. We will fight for you!