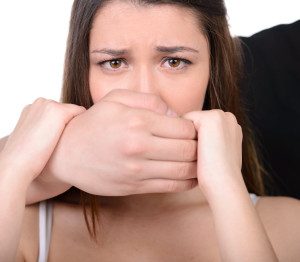 Domestic violence can impact entire families. For the victims of spousal abuse, it can be a painful and terrifying experience. For the accused, it can prevent a person from being able to see his or her children. For children who witness violence or have a parent accused of violence, it can be a frightening and uncertain experience.
At the Law Office of Sara Sencer McArdle, LLC, our lawyers represent victims of domestic violence and people who have been accused of domestic violence. We understand each person has a story. We are here to tell your story and protect your rights.
Victim of Domestic Violence?
If you have been the victim of domestic violence, our Morris County domestic violence lawyers can help you and your children obtain the protection you need. Sara Sencer McArdle represents clients through the process of obtaining restraining orders. This includes obtaining a temporary restraining order, representation in Superior Court and turning a temporary order into a final restraining order (FRO).
Our attorneys provide effective help to people whose lives have been affected by domestic violence and accusations. We examine each person's story on a case-by-case basis. Contact us today for a consultation at 973-366-5244.
Accused of Domestic Violence?
Our lawyers provide vigorous and effective legal help to people who have been accused of domestic violence and have been issued restraining orders. Domestic violence charges can arise from allegations related to the following:
Assault
Threats
Physical abuse
Sexual assault
Harassment
Criminal mischief
Domestic violence restraining orders are issued by either a Municipal Court judge or a judge of the Superior Court of New Jersey. In order to obtain a final restraining order, the parties must go to Superior Court. Violations of restraining orders are punishable by the Superior Court.
However, assault charges and other charges can be heard in Municipal Court. Domestic violence charges can affect divorce proceedings, including child custody and visitation arrangements. It is important to remember that a restraining order is a separate action from any criminal charges that may also be filed. A restraining order is a civil charge and may be filed at the same time as a criminal charge. These are separate types of hearings in separate courts. It would be a good idea to have our dedicated lawyers on your side.
Please contact the Law Office of Sara Sencer McArdle, LLC, today to arrange your free initial consultation with our attorneys.